Thank you for supporting Maggie's Place. By supplying our moms with essential needs, they can focus on the next step of their journey without worrying about the basics. Have questions about your donation drive? Contact Whitney Thistle, wthistle@maggiesplace.org.
Baby lotion, wash and wipes
Pacifier
Nail Clippers
Teething Ring
Nose Frida
Baby Hygiene Set
Baby Body Wash
Baby Lotion
Bib Burp Cloth
Baby Bottle Brushes
Diapers (Especially Sizes 3-7, 2T-3T, 3T-4T and 4T-5T)
Diaper Bag
Liquid Dish Soap
Liquid Dishwasher Detergent
Febreze Air Freshener
Foam Bathroom Cleaner
Toilet Bowl Cleaner
Toilet Brush
Trash Bags (13 gal drawstring)
Multi-purpose Cleaners
Pine Sol
Sponges
Windex
Clorox Wipes
Broom & Dust Pan
Towels and Washcloths
Twin Sheet Set
Twin Blanket
Regular, Sensitive and Fragrance Free Detergent
Dryer Sheets
Collapsible Laundry Basket
Clothes Hangers
New and Gently Used Women's Clothing
Bras without underwire 
Underwear
Maternity Underwear 
Socks
Leggings 
Maternity Leggings 
Long Sleeve Maternity Tops 
Maternity Jackets 
Pregnancy Belts
Toilet Paper
Paper Towels
Tissues
Toothbrush, Toothpaste and Floss
Floss
Shampoo and Conditioner
Razors
Deodorant
Body Lotion and Wash
Small Shower Caddy
Loofa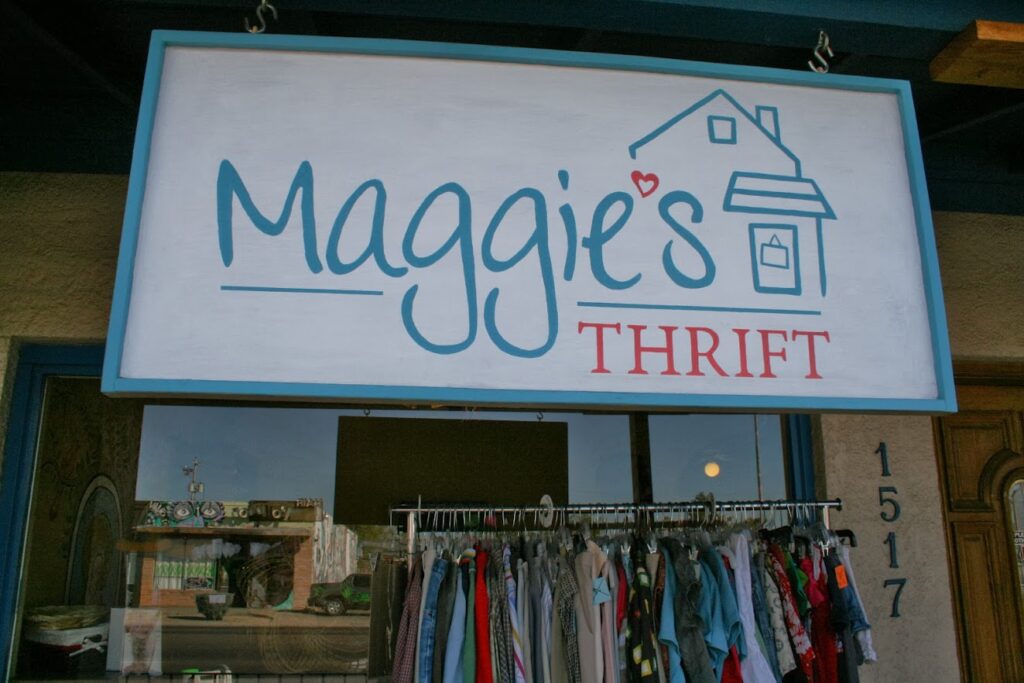 Donation Drop Off Location and Hours
Maggie's Thrift
1517 East McDowell Road
Phoenix, AZ 85006
Monday – Friday 9:30am-3:30pm
Family Success Center
4001 N 30th St
Phoenix, AZ 85001
Contact for hours (602) 262-5555
If taking donation items to Maggie's Thrift is not convenient for you geographically, we encourage you to consider giving to one of the organizations on the attached list.