Our goal for Summer 2021 is to raise $20,000 for the continued support of Maggie's Place programs and services.
Your donation will contribute to more and more moms gaining their independence.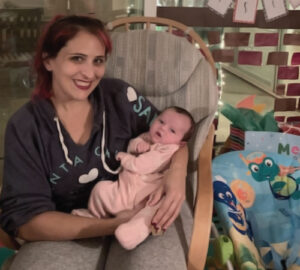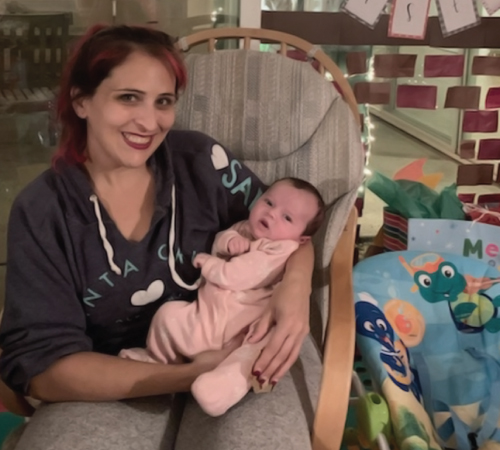 I recently completed my stay at Maggie's Place and have transitioned to my own apartment. I was also offered to be one of four peer support specialists for Maggie's Place to be able to reach out to moms who need additional support in their lives. What I appreciate most about Maggie's Place is that they took me at my lowest point and helped me rebuild my life in countless ways; they provided me with the opportunity to be able to completely focus on being a mom and knowing that even after we have left that we are not alone. 
– Maggie's Place Mom
Maggie's Place is a 501c(3) not for profit organization. On May 13, 2021, we celebrated 21 years of service to our moms, families and community. From one home to four, from hosting five moms our first year to serving more than 1,000 since our founding; it is because of our volunteers, moms, our Board of Directors, AmeriCorps members, staff, donors and community partners we are able to grow and thrive. We are so thankful!
Maggie's Place welcomes pregnant and parenting women and their children into a safe and loving community, providing life-changing programs and ongoing services to help them to become self-sufficient.
Maggie's Place offers a caring support system and source of hope to women experiencing homelessness during the critical time of pregnancy and baby's first year. We provide a nurturing and stable home, nutritious food, infant supplies, access to medical care, and programs that are trauma informed, focused on building resiliency and strengthening families. The process begins with our intake specialist at 602-246-3724. 
AmeriCorps members serve as 24/7 hour support at our Maggie's Place homes. Before being placed in 1 of our 4 homes, AmeriCorps members are trained in trauma-informed care, conflict resolution and other disciplines of support.