Maggie's Place is a 501c(3) not for profit organization. On May 13, 2023, we will celebrated 23 years of service to our moms, babies, families and community. From one home to five, from hosting five moms our first year to serving more than 1,100 since our founding; it is because of our volunteers, moms, our Board of Directors, AmeriCorps members, staff, donors and community partners we are able to grow and thrive. We are so thankful!
Maggie's Place provides safe housing and a nurturing community for homeless pregnant women, empowering them to thrive throughout their lifetime.
We aspire to be the premier service provider in Maricopa County to our moms, babies and families, breaking the cycle of generational trauma to transform our community.

Maggie's Place offers a caring support system and source of hope to women experiencing homelessness during the critical time of pregnancy and baby's first year. We provide a nurturing and stable home, nutritious food, infant supplies, access to medical care, and programs that are trauma informed, focused on building resiliency and strengthening families. The process begins with our intake specialist at 602-246-3724. 
Our Impact
2022 Community Impact Report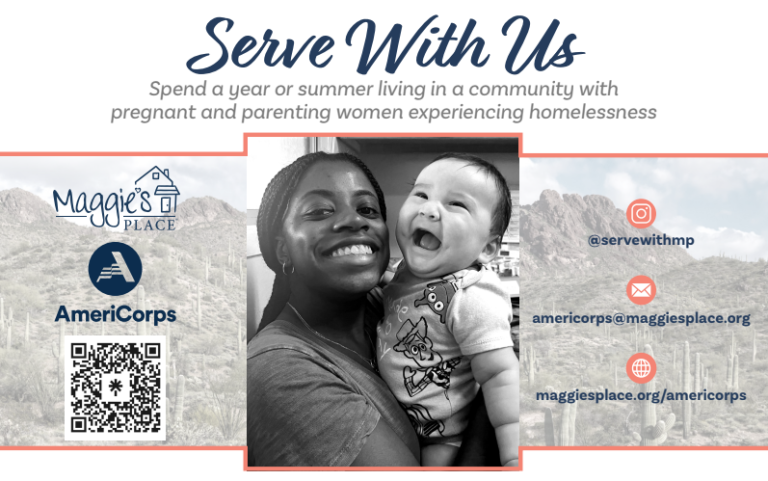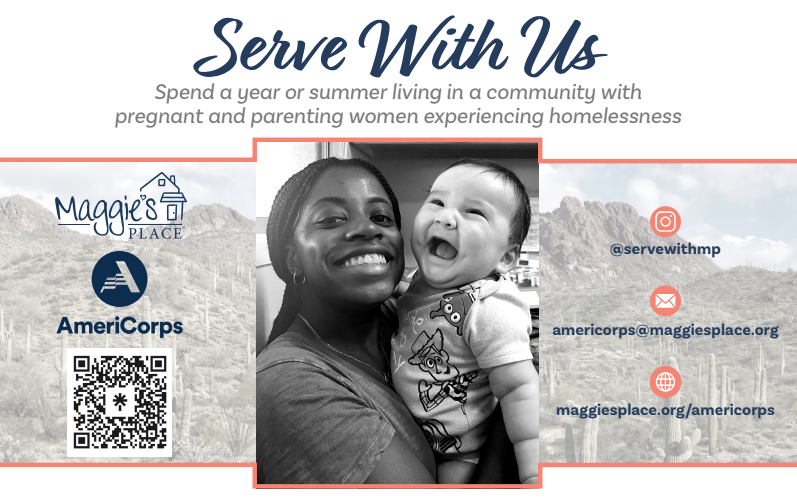 AmeriCorps members serve as 24/7 hour support at our Maggie's Place homes. Before being placed in 1 of our 4 homes, AmeriCorps members are trained in trauma-informed care, conflict resolution and other disciplines of support.