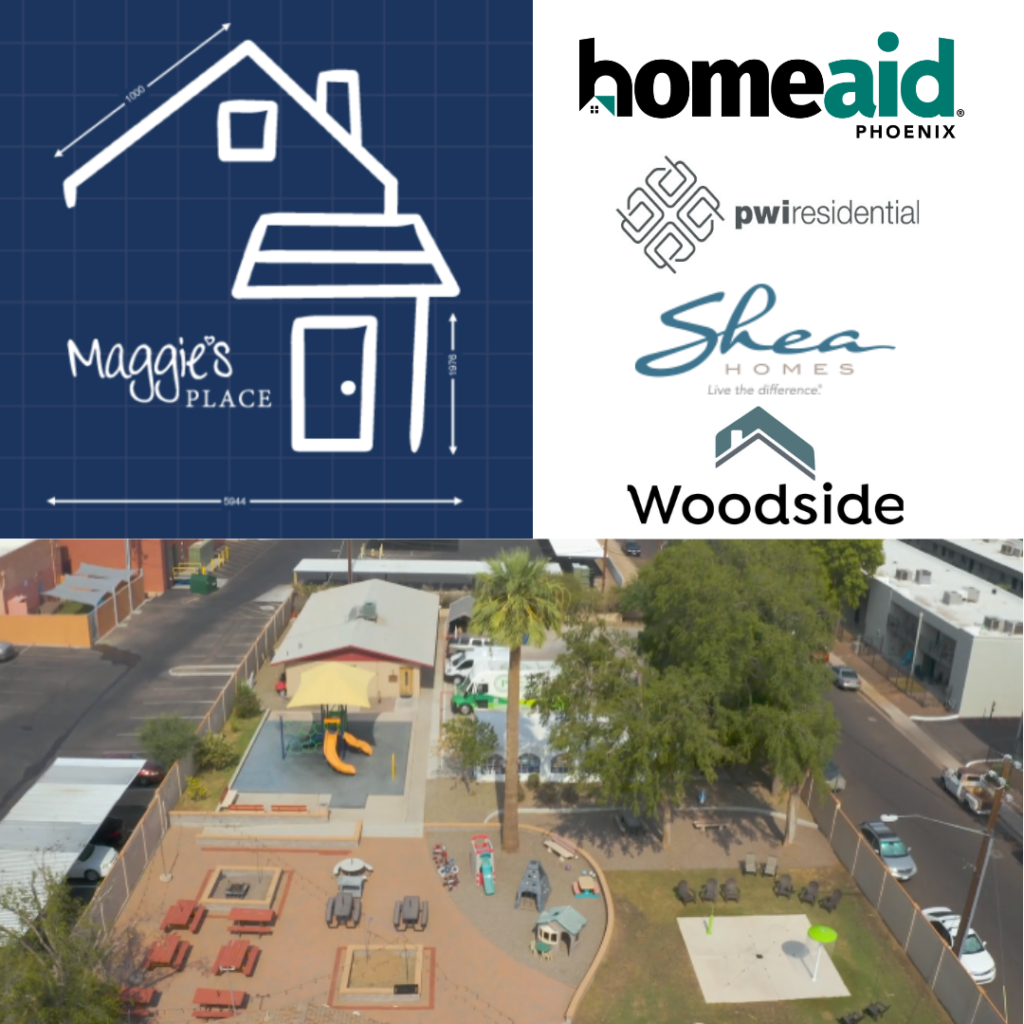 September 2023
HomeAid Phoenix, PWI Residential, Shea Homes and Woodside Homes Partner to Expand The Maggie's Place Family Success Center
In 2022, the HomeAid Phoenix Board of Directors selected Maggie's Place as their nonprofit partner to expand the FSC and the resources and services provided there to pregnant women who are at risk of or currently experiencing homelessness. The 37% increase in space will help to broaden program offerings and supportive services to the entire Maggie's Place community.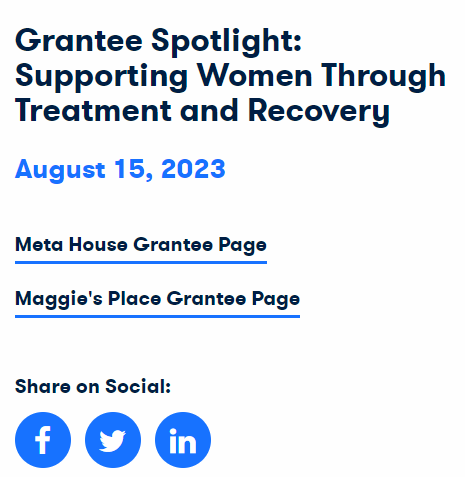 August 2023
Maggie's Place was featured in the Foundation for Opioid Response Efforts Grantee Spotlight: Supporting Women Through Treatment and Recovery. 
We discussed how Meta House and Maggie's Place are offering long-term treatment and social supports — including housing and job counseling —to help people with SUDs who are pregnant and parenting stabilize their lives.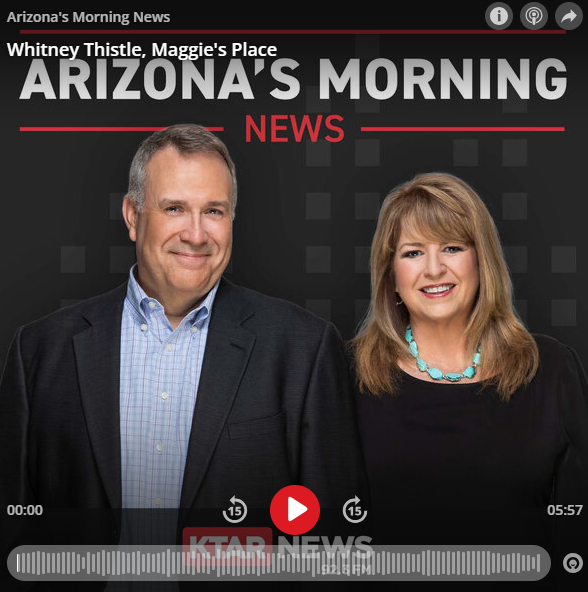 June 2023
Maggie's Place Featured on KTAR – "Without A Home" Series
KTAR News has taken an in-depth look at homelessness in the Valley in the "Without a Home" series. The complexity homelessness, its causes and the people experiencing it and the organizations working to address the issue.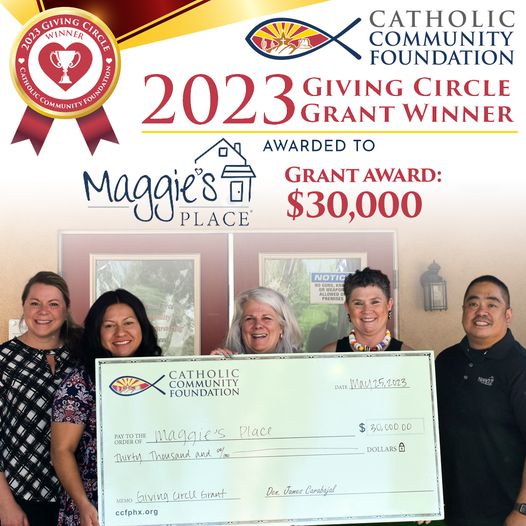 May 2023
Maggie's Place Receives Grant Award for Infant Car Seat Safety
Maggie's Place would like to express our heartfelt gratitude to the Catholic Community Foundation's Giving Circle for selecting us to receive a $30,000 grant award. These funds will directly support our Infant Car Seat Safety Program, ensuring that our babies and kiddos have the correct car seat, installed the correct way.
April 2023
The Gabriel House – Maggie's Place Set to Open Fifth Maternity Home (Summer of 2023)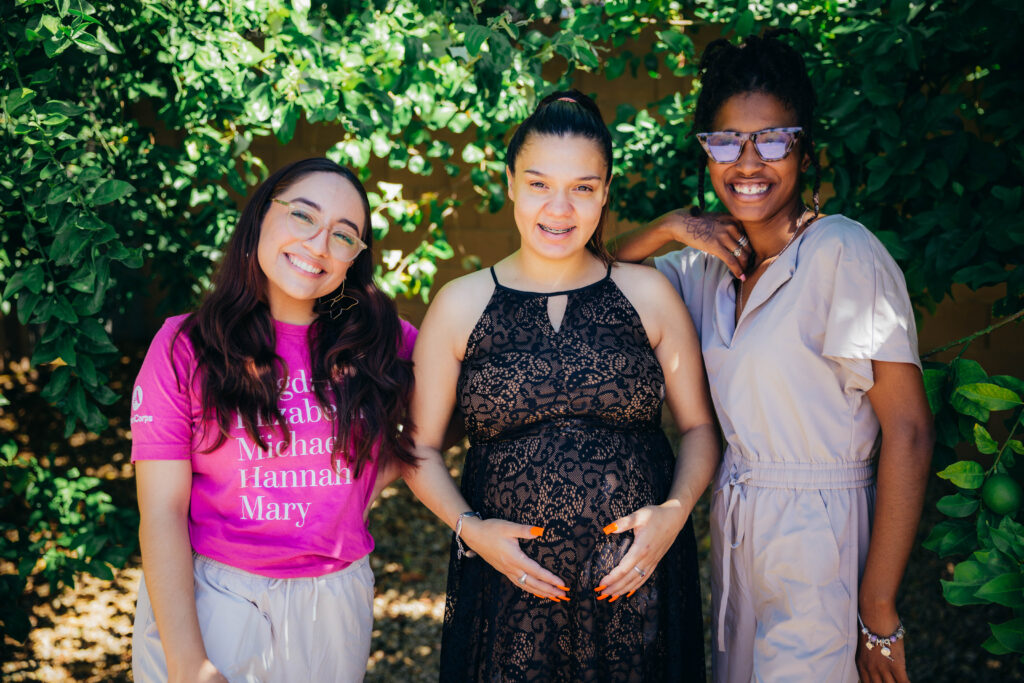 March 2023
Community-Based Organizations Receive $2.2 Million in Funding from the Foundation for Opioid Response Efforts (FORE) to Combat the Opioid Use Disorder and Overdose Crisis
Maggie's Place included in FORE funding to combat the opioid use disorder and overdose crisis. Funding from FORE will be used to support programs, build capacity, bolster staffing, address technology issues and establish strategic partnerships to help community-based organizations strengthen the delivery of opioid use disorder services in their communities. 
March 2023
Maggie's Place Services Featured in 12News Special
Hidden Homeless: Resources are scarce for pregnant women living on Arizona's streets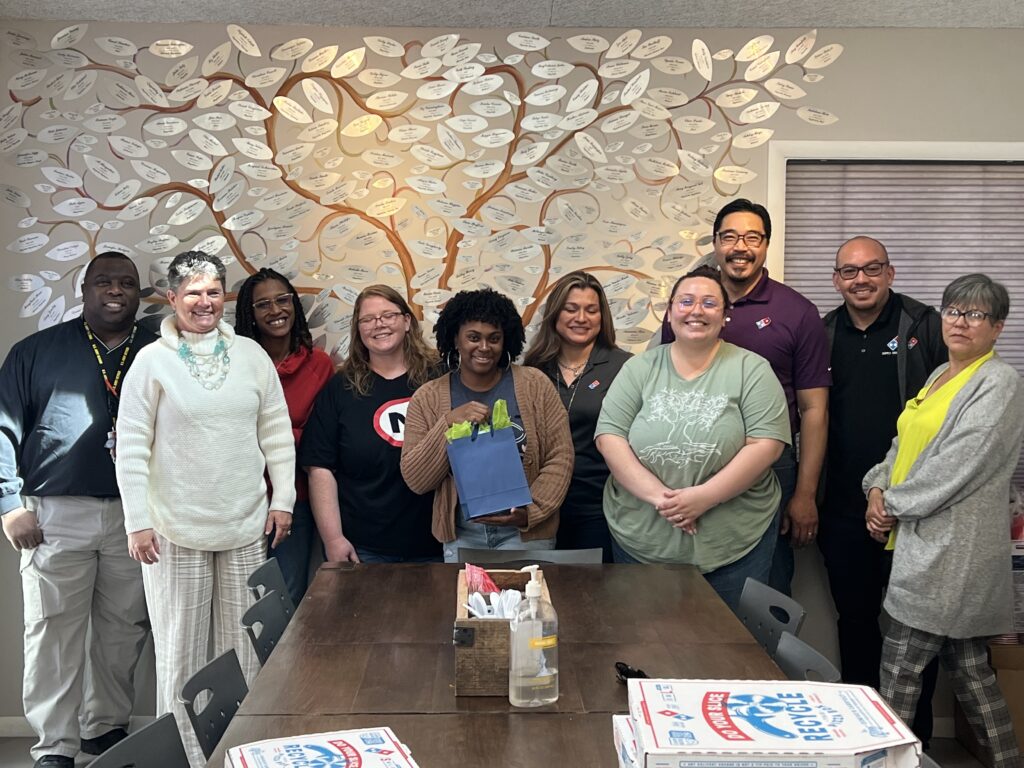 March 2023
Domino's Celebrates International Women's Day with Maggie's Place
International Women's Day (IWD) is a global day celebrating the social, cultural, political achievements of women. This year, the local Domino's supply chain center team from Phoenix delivered pizzas and all the fixings to our homes, our staff and our Family Success Center.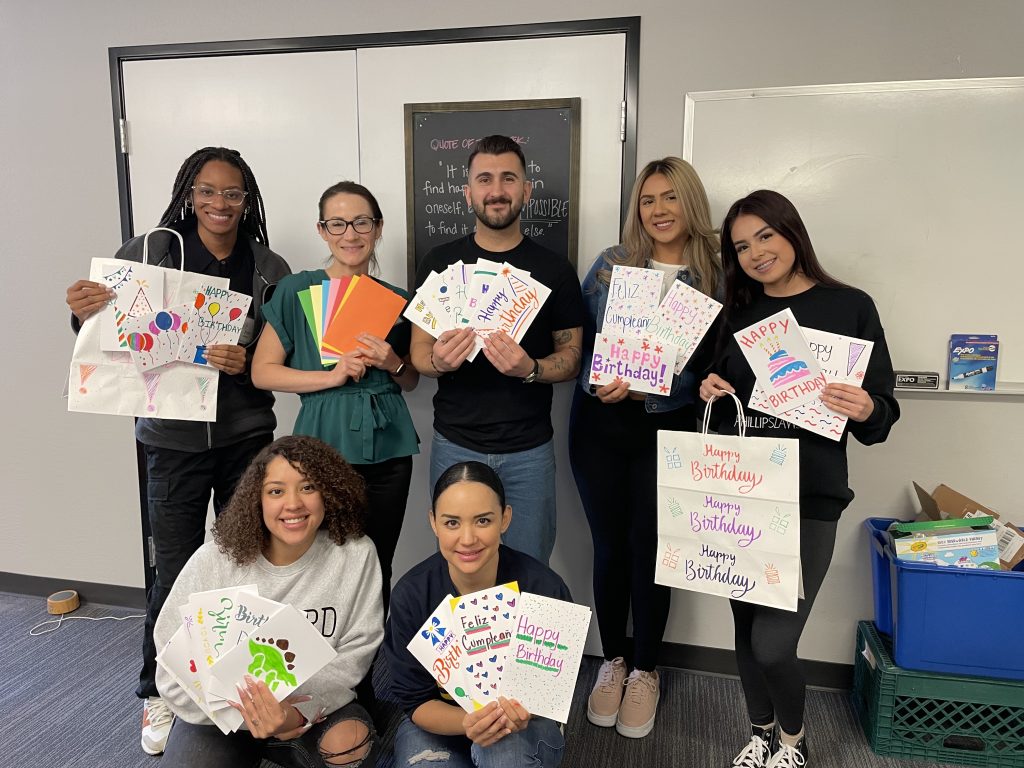 March 2023
Phillips Law Group Begins New Partnership with Maggie's Place
As part of the company's ongoing commitment to community outreach, Phillips Law Group is always looking for meaningful opportunities to get involved in the Phoenix, Arizona community. In 2023, the firm began a new partnership with Maggie's Place. Learn more about this partnership at the link below!
March 2023
Lily + Llama – Pre-Packed Hospital Bags for Expecting Women, Supports Maggie's Place 
Lily + Llama is a Phoenix-based company started by a mom, for moms! The company's mission is to provide high-quality, pre-packed hospital bags for expecting parents nationwide. Each month Lily + Llama provides a Maggie's Place mom with a bag for her delivery!
February 2023
Inflation Impact – Increased Needs for Essentials
"Inflation has eased slightly since last summer, but across the country, the latest numbers still show prices up by around 6% in the last year."
Learn how the donation closet at Maggie's Place supports our moms with essential items and how you can support the cause.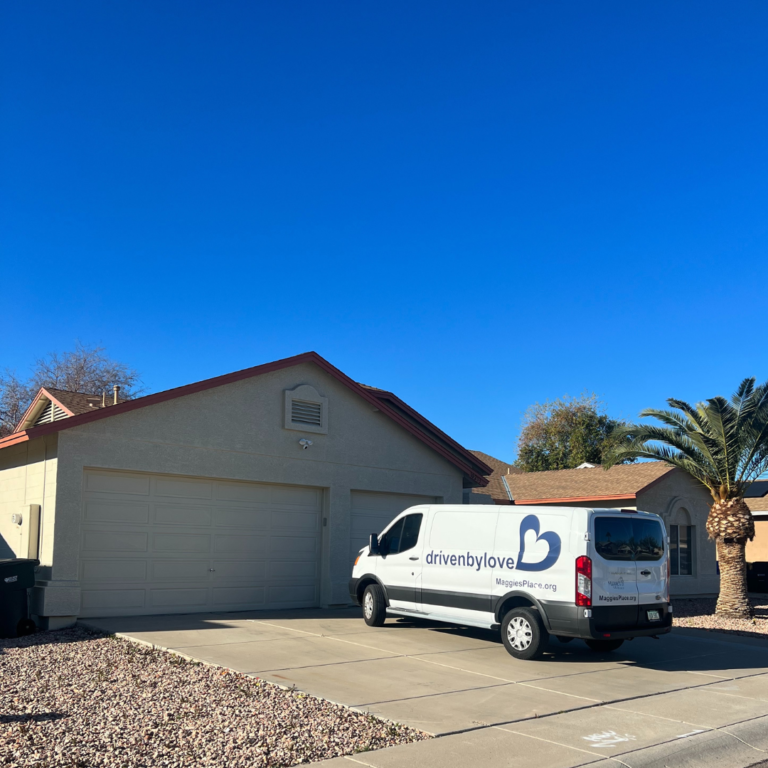 February 2023
Maggie's Place Welcomes New Addition: The Gabriel House
The Gabriel House, located in the West Valley between 99th and 107th avenues off of Camelback Road will open late summer of 2023. "Adding an additional maternity home to house more homeless, pregnant women is a vital next step for Maggie's Place as we continue to thoughtfully grow to address the need in Maricopa County", Laura Magruder, Maggie's Place CEO said. "We currently receive an average of 50 calls a week from pregnant moms seeking shelter that would qualify for our services that we are unable to house due to being at capacity."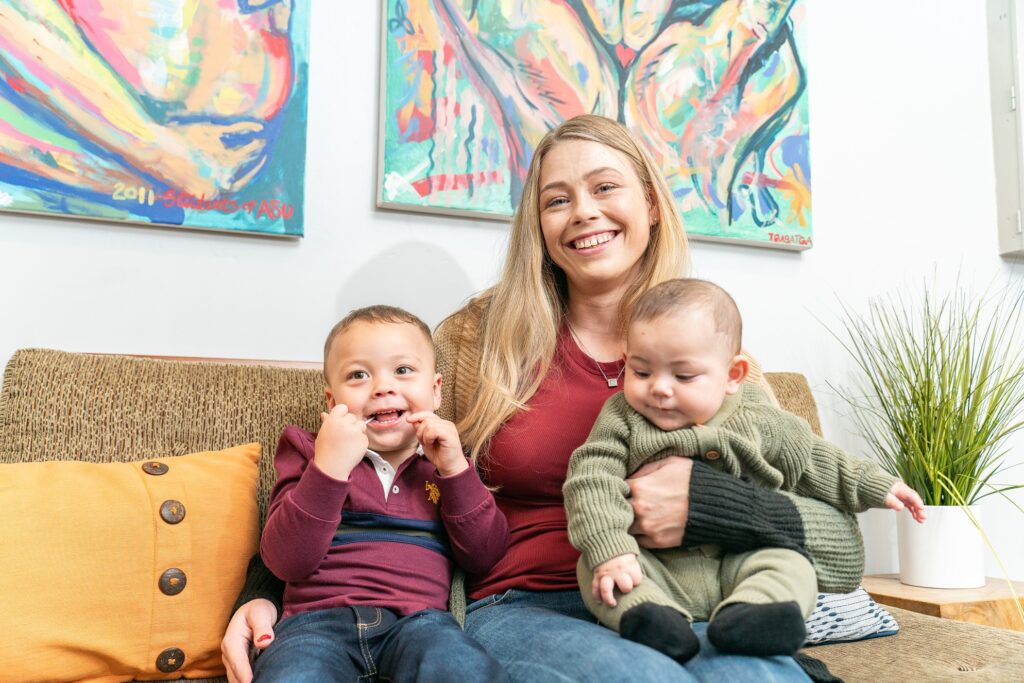 January 2023
Meet Megan – "It's love, really, that changed everything. And it all started at Maggie's Place.
Maggie's Place was highlighted in Together Let Us Go Forth magazine, feature Megan…former Maggie's Place resident, mom of two and future RN. Click on the link below to read the full article and learn how Megan is paying it forward to other moms.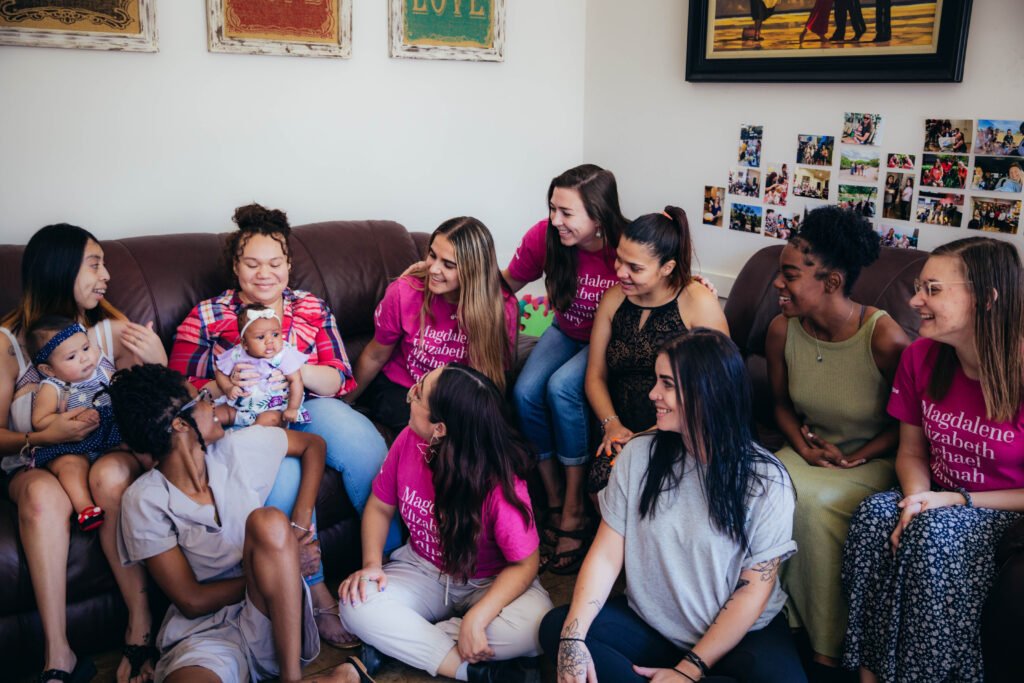 December 2022
Office of Governor Doug Ducey Makes Gift of Impact to Maggie's Place
"Over the past eight years, we've prioritized equipping Arizona's vulnerable populations with access to resources and services that enrich their lives to build a better future," said Governor Ducey. "This investment in Maggie's Place will allow more moms, babies and families to pursue opportunities to build stability and independence."
November 2022
Maggie's Place Chosen as AZREIA 20th Anniversary Beneficiary
The Arizona Real Estate Investors Association (AZREIA) selected Maggie's Place to be the beneficiary of their 20th Anniversary Celebration. Real estate investors provided in kind donations as well as financial contributions to support our moms and our work.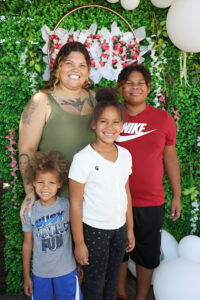 October 2022
How I Navigated Four Pregnancies As a Single Mother
Bridget Ibarra, a Maggie's Place Alumni Mom, was recently featured in the Washington Examiner sharing her experiences during her time at Maggie's Place and beyond. She's "learned that being "tough" is important in overcoming adversity, but community and support are essential". Read about her amazing journey at the link below.
September 2022
General Brnovich Announces Grants to 11 Organizations to Combat the Opioid Crisis – Maggie's Place Honored to Be Among Them
Attorney General Mark Brnovich announced that the Arizona Attorney Generals Office (AGO) has awarded $6 million in grant funding to eleven organizations across the state to combat the opioid crisis. General Brnovich came to the Maggie's Place Family Success Center in early September for a check presentation, tour and to share words of encouragement with our staff.
August 2022
Former Teacher Gives Back Outside Classroom with Massive School Supply Donation to Maggie's Place and Mesa Schools
"People don't think about how expensive school supplies are, and quite honestly not it's difficult to get some of them. To be able to send a little peanut off with a backpack that's loaded with the things they need, and take that burden off of mom, it really helps a lot with our families," said Laura Magruder with Maggie's Place.
July 2022
Cosmetic Company Younique Gives Back to Maggie's Place
We are so grateful to have been selected as the non-profit partner for Younique's 2022 Convention, held in Phoenix during the last week of July.
Thousands of Younique presenters and staff flooded the Valley and gave back to Maggie's Place along the way.
Through Younique's "Strength of Y" program, conference attendees donated essential hygiene and baby items for Maggie's Place moms, babies and families as well giving generous amounts of financial contributions.
"It's great to partner with Younique! They're all about empowering women, and that's what we are all about," Laura Magruder, Maggie's Place CEO.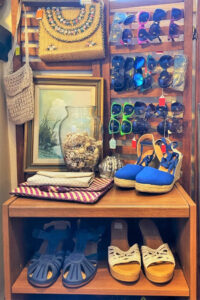 July 2022
Maggie's Thrift Featured in Sustainable Jungle's recent article: 11 Best Thrift Stores in Phoenix: The Valley of Secondhand Scores
Maggie's Thrift is a must-visit Phoenix thrift store and social enterprise raising money for Maggie's Place, a non-profit that provides housing and support for pregnant and parenting women and their children.
Goods donated to Maggie's Place are either used directly by the families they support or sold to raise funds.
The store also provides job training for women.
You'll find plenty of high-quality clothing, furniture, and household items at affordable prices. And they hold regular sale days that focus on specific items at further reduced prices.
Donations are accepted on weekdays from 9:30 AM – 3:00 PM. Items that are particularly sought after include kitchen items, working electronics, children's clothing, and men's clothing.
July 2021
Pritchard Companies EV Brings Purpose-Built City Tour to Phoenix – Maggie's Place Selected as Event Beneficiary
Maggie's Place was selected as the charity of choice partner for the 2021 Phoenix stop of the Pritchard Companies' EV Purpose-Built City Tour. "We are thrilled for Maggie's Place to be the official Phoenix Stop for the Purpose-Built City Tour, said Maggie's Place CEO, Laura Magruder. "It's organizations like Pritchard Companies, who go above and beyond to find opportunities to serve others wherever they are that embody the core values of Maggie's Place – Love, Community, Hospitality and Excellence".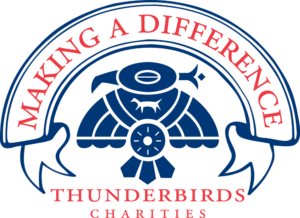 June 2021
Thunderbirds Charities Invests $40,000 in Maggie's Place Family Success Center; Continues to Partner in Service to Homeless Pregnant Women 
Maggie's Place was recently awarded $40,000 from Thunderbirds
Charities to directly support the work of the Maggie's Place Family Success Center at 30th St and Indian School. The Family Success Center opened its doors in 2014 and is committed to providing vital support services, resources and engagement opportunities for all Maggie's Place moms. It not only welcomes moms who are currently living in Maggie's Place homes, but also invites the entire network of more than 1,000 alumni moms to stay connected through on site family coaching, resource support, social events and community.

June 2021
Maggie's Place Receives $439,000 Grant From The Bob & Renee Parsons Foundation Grant will Build Capacity and Support Current Programming 
Maggie's Place – a nonprofit dedicated to supporting homeless pregnant women and their children – has received a $439,000, multi-year grant from The Bob & Renee Parsons Foundation. The organization provides safe and secure housing, developmental and educational programming, parent and child enrichment courses and ongoing services to help women achieve self-sufficiency for themselves and their families. The grant will allow Maggie's Place to further expand its reach through capacity building and support for current programs.