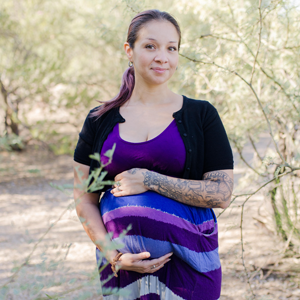 It's no secret that having a baby is hard work. The physical and financial strain alone present a challenge for any parent.
Add in some more challenges. Before coming to Maggie's Place, Liliana was homeless and living in a park tunnel. She knew she couldn't have her child on the streets.
While Liliana anxiously awaits the arrival of her son Ignatius around the holidays, she has kept very busy. From completing the Maggie's Thrift job training program to attending classes at Fiat, Liliana takes advantage of every opportunity. She recently received a promotion to hiring manager at her job!
Liliana also loves cooking meals for everyone in the home. She has even repurposed and sewed baby clothes for her little one!
"Here, I have a stable environment in which I can pursue my goals in education and employment while living a healthy lifestyle for my pregnancy. I have never in my life had so much hope and help like Maggie's Place."
Thank you for providing women like Liliana with a loving home and life-changing services. You are truly helping them to build a new life for themselves and their children.