Thank You Kendra Scott…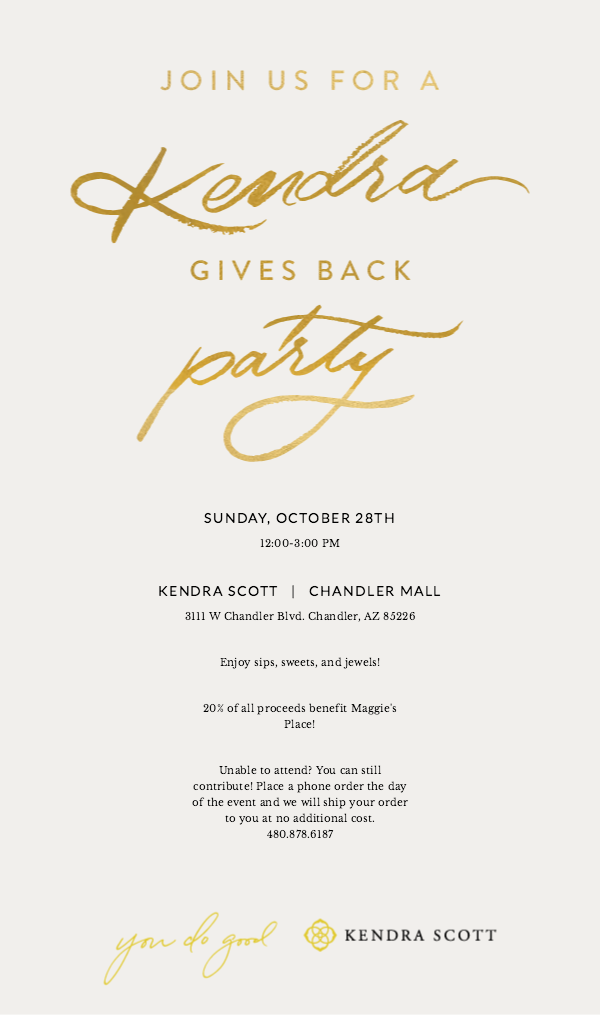 If you attended Corks & Forks, you know the Kendra Scott Mystery Boxes sold out fast! We should have ordered more! Thankfully, the Kendra Scott store in the Chandler Mall, is offering us another chance to save and benefit Maggie's Place at the same time.
On Sunday, October 28th, 20 percent of all sales will go back to Maggie's Place–that's 20 percent to help our moms and babies right before the holiday season. Can't be there? You can still make a difference by phone. Just phone in your order and it will count toward the 20 percent of proceeds that benefit Maggie's Place.
The party is set from 12-3 with yummy sweets and sips and, of course, the famous Kendra Scott jewels.
Surely there's someone on your holiday list. See you there!