Our guest blogger this week is our very own CEO Laura Magruder.
When family fails…there's Maggie's Place
I was blessed growing up. I knew three of my great-grandparents, all four grandparents, all my aunts, uncles and cousins. My children weren't as fortunate. They spent their early childhood in California and didn't have the opportunity to spend time with their two living grandparents, paternal grandfather and maternal grandmother. Their grandfather passed away shortly after we returned to Arizona. Soon after my mother began a long battle with Alzheimer's.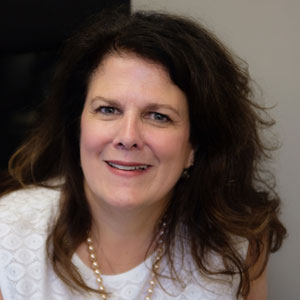 Family has evolved to mean many things to me. When we lived in California, we created a surrogate family; a small group of friends who celebrated holidays and special occasions with us when we weren't able to visit Arizona. Family, no matter where we've lived, has always revolved around food. Growing up in New York it was Sunday dinner. Even though I was little, I can remember my great-grandfather stirring a pot of "gravy" (aka red sauce). When I turned six my mom took over the holiday meals. I loved setting the table and getting dressed up for "company."
Not everyone has family they can go to, rely on and celebrate life's milestones. Over the years our family has evolved and changed. At times it has felt like we were starting over. Family continues to take on new meaning. Family has moved. Other family was never close.
Maggie's Place is a family, created over the years, sometimes built on pain, other times necessity – but always grounded in love. Moms are nurtured, given the love that for whatever reason hasn't been available to them. Monday night is community night at Maggie's Place. Dinner is followed by celebrating the wins of the prior week, and healing the hurt and wounds from years of trauma.
That's what family is, not blood, not marriage, just love – unconditional love. Maggie's Place moms and AmeriCorps (live in staff) choose to become family. Our homes are built on surrounding moms and babies with love, treating them with dignity and respecting the wounds of the past. Love, dignity and respect are all key ingredients to a healthy family, a family that helps all members thrive and be the best they can be.
Thank you to all the staff that have chosen to be part of our Maggie's Place family, to the moms for doing the heavy lifting needed to raise a family, and to the MP kiddos. Thank you for bringing joy and laughter to the homes and the resource center.