Ho Ho Ho! The holidays are almost here. We know you haven't had your turkey yet but we're already thinking Christmas here at Maggie's Place. We're playing Santa, along with your help, to lots of moms and babies this year.
Wondering how Christmas works here at Maggie's Place?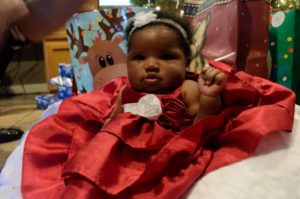 Our goal, always, is to empower the mothers at Maggie's Place and we extend this into our Christmas Gift Program. Instead of completing wish lists, the moms will "shop" for Christmas gifts for their children at an event in December. We are excited for the moms to be part of the process and feel the joy and excitement that comes with personally picking out gifts for children. The moms have worked hard to receive Christmas gifts, as they have to meet specific requirements to qualify for the Christmas gift program.
Many of you ask how you can be involved. We would love for you to shop for our alumnae children, our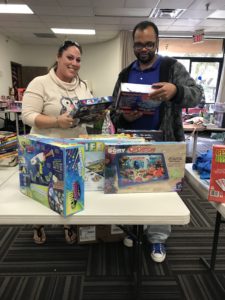 mothers and our general needs. If you would like to shop for the children, we can email you ages, genders and suggestions. You can then purchase any toy, book, or item for that child. You can even shop from our Amazon Wish List.
We will surprise the moms with gift cards to Target and Fry's and a small bath kit. It is our hope that they will be able to purchase Christmas dinner and other needed items. You can purchase gift cards here.
During the Christmas season, we also collect general need items to stock our shelves for the upcoming year. General needs items include: toilet paper, paper towels, laundry detergent, cleaning supplies, bedding, diapers and wipes.
Please know the Maggie's Place Christmas celebration would not be possible without your thoughtfulness and generosity. Thank you for helping make this a very special and meaningful season for the Maggie's Place family!
It's easy to reach us for Christmas questions at [email protected]